Kurt Kamm FIREFIGHTER MYSTERY NOVELS  
ONE FOOT IN THE BLACK – Wildland Fire
RED FLAG WARNING – Serial Arson
CODE BLOOD – Paramedic Thriller
HAZARDOUS MATERIAL – Meth Lab Mystery

TUNNEL VISIONS – Urban Search and Rescue
***

HAZARDOUS MATERIAL
A FIREFIGHTER BATTLES MOTORCYCLE GANGS AND PAINKILLER ADDICTION.
"If you are looking for a plain-vanilla picture of drug use and the biker world, then stick to TV dramas. If you want a true picture, read HAZARDOUS MATERIAL.  Kurt Kamm has conducted painstaking research to provide the reader with an inside look at the bikers, the meth, and the men and women in red hats and blue uniforms who have dedicated their lives to fighting the plague of violence and broken lives."
—Steve Cook, Midwest Outlaw Motorcycle Gang Investigators Association
"Kamm has nailed the world of motorcycle meth–gang violence and given us a hero, battling his own demons and sliding into painkiller addiction. A real page-turner."
—Mitchell S. Rosenthal, M.D., Founder, Phoenix House
                                                                      HAZARDOUS MATERIAL AWARDS

                       FIRST PRIZE FOR BEST NOVEL IN THE HACKNEY LITERARY CONTEST

                       FIRST PRIZE, BEST NOVEL, PUBLIC SAFETY WRITERS ASSOCIATION 2013
                       ERIC HOFFER AWARD – FINALIST 2014
***


Engines 129, 329 and HazMat Squad 129 . . .
When the tones sounded, Bucky Carter lay in the shadows between sleep and wakefulness in his bunk at Station 129. His brain echoed the sadness of the recurring dream about searching for his father, a contract firefighter killed by a land mine in the burning oilfields of Kuwait. When he opened his eyes, Bucky saw the flashing orange light in the hall indicating a HazMat incident. He checked his watch. It was 1:45 a.m. A HazMat call at 1:45 in the morning? It had to be a meth lab.
The disembodied voice from dispatch continued to echo over the speaker: . . . respond to Lancaster Narcotics call. Meet sheriff's escort at La Tijera Road exit off Highway 14…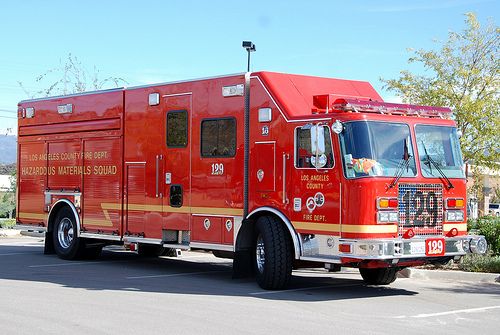 Bucky Dawson is a HazMat Specialist with Los Angeles County Fire Department HazMat Task Force 129. His station is in Lancaster,  CA—an area populated with meth labs and outlaw motorcycle gangs, as well as Edwards AFB, NASA, and top-secret aerospace facilities.
One night, Task Force 103 is called out to support a Sheriff's raid on a meth lab in the Mojave Desert. In the darkness, Bucky sees his sister at the door of a double-wide trailer before it explodes.
Bucky's life is in chaos. He is divorced, lonely and struggling with a painkiller addiction. His Battalion Chief tells him to stop using the pills. Will Bucky's promising career come to an end?  Will motorcycle thugs prevent him from discovering the secret from his sister's past?  Why does the Sheriff's use of a military drone to search for a meth lab lead Bucky into a deadly confrontation with a brilliant aerospace scientist?
Can Bucky survive the challenges in his life?  Read HAZARDOUS MATERIAL and find out. READ AN EXCERPT FROM HAZARDOUS MATERIAL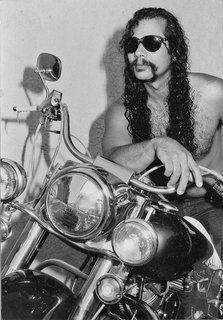 Here is what 9-1-1 magazine.com had to say about HAZARDOUS MATERIAL:
Author Kurt Kamm specializes in public-safety related mystery thrillers, originally prompted by his experience in several devastating wildfires near his home in Malibu, California. Observing firefighters at their risky duty began to color the subject matter of Kamm's writing. Kamm took some fire service courses and gained an association with such agencies as the Los Angeles County Fire Dept., CalFire, Ventura County Fire, and the ATF, educating himself in firefighting technology, operations, and investigation which have given his books a strong degree of verisimilitude and a unique true-to-public-safety outlook.
Through novels like One Foot in the Black, Red Flag Warning, and Code Blood, Kamm has developed an exciting gallery of mystery thrillers that are as subject-matter accurate as they are engrossing, conveyed with an informal narrative that is deceptively simple and yet potent enough to launch the reader irretrievably into the story, sharing the adventures and dangers of well-realized characters who really behave as if they've worn the uniforms and carried the badges through grueling experience.
Kamm's fourth novel, Hazardous Materials, is perhaps his most compelling novel to date. A firefighter saddled with an addiction to painkillers joins up with a Sheriff's Department search team to locate a dangerous meth lab in California's Mojave Desert, while facing up to his own toxic past.
Kamm writes with the propulsive pacing of an action movie, taking as much attention to detail with his descriptions of drug labs, intra-agency public safety operations, and the dusty, desert environs of the Mojave much as would a set-designer in a major Hollywood blockbuster. Kamm's opening chapter, in which a low-tech methamphetamine lab devises its covert business, culminates so explosively that the reader can feel the blasting heat of fire and taste the grain of its chemical-infused smoke. Into these realistic and breathable background steps, strides, and hurdles Kamm's characters, facing danger with all the attitudes, behavior, and cynicism of real life.
As always, Kamm paints a true-to-life picture of the people, places, and things that occupy his fiction. Kamm's characters are noble yet flawed, confronting their personal demons even while stepping up to their duty in public service, and thus they fit into our post-modern noir world, colored as it is in so many shades of grey. Hazardous Materials is a fast-paced action thriller with a terrific hard-to-put-down readability. Readers will find it to be absorbing and realistic novel, while public safety professionals will enjoy the added bonus of its genuine credibility to what they do every day.
***