Kurt Kamm FIREFIGHTER MYSTERY NOVELS  
ONE FOOT IN THE BLACK – Wildland Fire
RED FLAG WARNING – Serial Arson
CODE BLOOD – Paramedic Thriller
HAZARDOUS MATERIAL – Meth Lab Mystery

TUNNEL VISIONS – Urban Search and Rescue
CODE BLOOD
CODE BLOOD takes the reader into the connected lives of a fire paramedic, a Chinese research student with the rarest blood in the world and the killer who stalks her. Emergency medicine, the science of stem cell research and the shadow world of body parts dealers provide the background for this unusual and exciting LA noir mystery.
A young Los Angeles County Fire paramedic responds to a fatal accident. A woman's foot has been severed. Who is she, and what happened to her foot?
During a weeklong search, while he risks his career to find the victim's identity and her missing foot, Colt Lewis visits the dark side of Los Angeles, an underworld of Goth fetishists and body parts dealers. He encounters a woman with a full upper body tattoo, a mysterious Chinese woman involved in stem-cell research, and a killer.
When he finally finds the foot and buries it in the San Gabriel Mountains, the paramedic brings closure to the woman's death and resolves the absence of his mother who deserted him a decade earlier.
READ AN EXCERPT FROM CODE BLOOD
CODE BLOOD AWARDS
Writer's Type – First Place – First Chapter Competition.  January 2011
FIRST PLACE, 2012 International Book Awards, Fiction: Cross Genre category
NATIONAL INDIE EXCELLENCE BOOK AWARDS® WINNER OF THE 2012 AWARD – Faction (fiction based on fact)
The 2012 USA Best Book Awards –  Fiction: Horror -  WINNER
The 2012 USA Best Book Awards – Fiction: Mystery/Suspense – FINALIST
Knoxville Writer's Guild- 2011 Novella or Novel Excerpt – 2nd Place
PRAISE FOR CODE BLOOD (Amazon Review)
5.0 out of 5 stars The stupidity of evil, November 15, 2011
By E. A. Lovitt "starmoth" (Gladwin, MI USA) –
(TOP 100 REVIEWER)
It has been suggested that ordinary people become evil when they identify with evil ideology. This might be the case with the villain in "Code Blood" who is a wannabe vampire. The sight of blood arouses him. He has started a collection of body parts, including the foot of an accident victim which he stole from the scene of a car crash. He somehow normalizes acts that the rest of us would consider unthinkable. Author Kurt Kamm has crafted a truly despicable, yet believable villain in Markus the albino, who tumbles into an evil that is far greater than his own drug-addled attempts at blood-letting. I actually ended up feeling sorry for him.
Stories of vampires are found in all cultures, as we learn from another "Code Blood" character, A Li, who is a PhD student from Tibet (or as the Chinese now call it: "The Tibetan Autonomous Region) at the University of California: "The Tibetan Book of the Dead told tales of the Wrathful Deities, also called the Blood Drinking Deities. These spirits stole blood from sleeping people and drank it from cups made of human skulls." A Li has her own personal demons, including a 'deceased' twin sister, a PhD advisor who seems to scorn her work, and lastly Markus the wannabe vampire, who has hacked into her personnel records at U of C and has discovered that she possesses one of the world's rarest blood types: Bombay blood, which occurs in only 1 out of every 250,000 people world-wide.
Colt Lewis, the hero of "Code Blood" is a paramedic-in-training who is obsessed with finding the missing foot of an accident victim who died en route to the hospital.
The chain of events that connects Markus, Colt, and A Li is filled with fascinating details about the California Goth scene, the workings of Los Angeles County Fire paramedic teams, shady morticians, life in Tibet under the Chinese invaders, and research into the DNA of blood. The author has very obviously done his homework on the background of this techno-thriller, but unlike many novels in this genre, his characters come alive. They live, breathe, make mistakes, and stumble toward their individual dreams, even though one of those dreams is a blood-soaked nightmare.
———————————————————————————————-
About Justice Howard's Cover Photo
Justice Howard is best known for her erotic imagery. Her work is edgy and unique while delivering photographs with undeniable honesty. Justice shoots women to portray empowerment, freedom, and inner strength. Her works have appeared in over 25 countries around the world in everything from museums, magazines, exhibits, and hardcover fine art books. To visit her website: JusticeHoward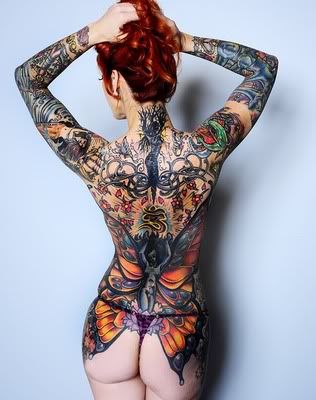 (Original Picture Used for Book Cover)